The high class quality and diverse kinds of our products have drawn numerous clients' attention and bring them to us. Some of them even become our repeat customers and recommend our product to their business partners.
Our auto diagnostic adapters, high voltage cables and other related components have been used in many fields. Our important clients are BOSCH, XTOOL, ZDEPS, JBT, DTS, etc. After long term cooperation and communication, not only clients rest assured of our products, but we gain a clear understanding about what the customer's demand and how to reach them. In addition, we also provide customized service upon request.
Key Customers
BOSCH purchased our KT770 diesel diagnostic equipment and KT660 automatic diagnostic unit.
---
Our PS90 diesel diagnostic adapter and PS90/PS80/PS70 auto diagnostic adapter were also applied in XTOOL machines. Buyers were very satisfied with our adapters.
---
V60 automatic diagnostic adapter in Zhengyuan Machinery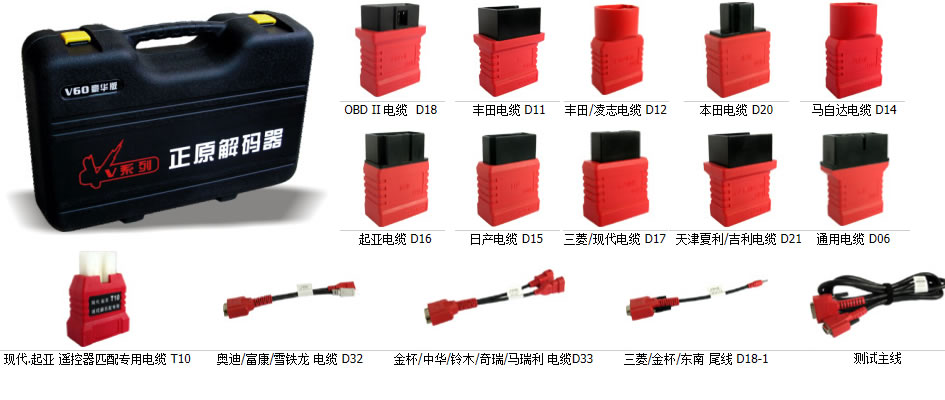 ---
ZDEPS, another important client, mainly asked for EPS618, EPS718 and EPS918 diagnostic devices.